// one4all
Receivables and payables report
Generating a report with the period - year, taking into account the given query.
Preview of the list of Vendor invoices and the list of customer invoices included in the report with the amounts in the relevant periods.
Editing data on the list of invoices with the recalculation of sums on the report.
Zalety one4all Raport należności i zobowiązań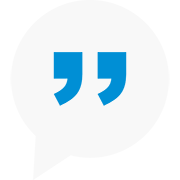 źródło: Rzeczpospolita Dodatek promocyjny Cyfrowa rewolucja w firmach i urzędach
Wdrożony przez Arcus SI system ERP usprawnił pracę użytkowników naszej firmy, zwiększając efektywność oraz wydajność pracy. Usprawnienie osiągnięte zostało poprzez szybki i wygodny dostęp do informacji, danych i transakcji, zarówno dla użytkowników pracujących operacyjnie w systemie, jak i dla kierownictwa oraz zarządu.
Do you have some questions?