// one4all
one4all Taxpayer verifier
A comprehensive verification of the taxpayer in the register – White list of VAT taxpayers and the VIES database.
Automatic control of the VAT payer.
Verification of whether payment for goods made to bank accounts has been reported to the Tax Office.
Flexible parameterization, allowing to adapt the method of verification to changing regulations.
Transparent and legible register of inquiries related to the posted documents.
Additional functionalities:
Notification to the Tax Office
Payment switching (split payment)
Maintenance-free. Does not change the process of accounting and invoicing.
Korzyści ze stosowania one4all Weryfikator podatnika i one4all Biała lista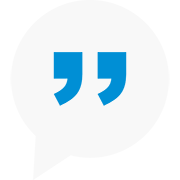 źródło: Rzeczpospolita Dodatek promocyjny Cyfrowa rewolucja w firmach i urzędach
Wdrożony przez Arcus SI system ERP usprawnił pracę użytkowników naszej firmy, zwiększając efektywność oraz wydajność pracy. Usprawnienie osiągnięte zostało poprzez szybki i wygodny dostęp do informacji, danych i transakcji, zarówno dla użytkowników pracujących operacyjnie w systemie, jak i dla kierownictwa oraz zarządu.
Do you have some questions?