Automatic creation of transfer packages to any bank (domestic and foreign).
The mechanism allows to load of a file with the statement and automatically identifies the transaction.
Identifies files of suppliers, employees, and recipients, and then attempts to automatically settle them.
one4all Homebanking advantages: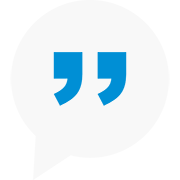 źródło: Rzeczpospolita Dodatek promocyjny Cyfrowa rewolucja w firmach i urzędach
Wdrożony przez Arcus SI system ERP usprawnił pracę użytkowników naszej firmy, zwiększając efektywność oraz wydajność pracy. Usprawnienie osiągnięte zostało poprzez szybki i wygodny dostęp do informacji, danych i transakcji, zarówno dla użytkowników pracujących operacyjnie w systemie, jak i dla kierownictwa oraz zarządu.
Do you have some questions?