// one4all
Enterprise Assets Management
Convenient access to information from anywhere in the world.
The solution can be used by employees on the move, receiving precise information on the location and relevant data.
one4all EAM enables to:
Service and maintenance management
STATE-OF-THE-ART SOLUTION ON THE MARKET ENABLING ASSET MANAGEMENT COMPANIES BY MOBILE DEVICES!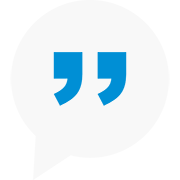 źródło: Rzeczpospolita Dodatek promocyjny Cyfrowa rewolucja w firmach i urzędach
Wdrożony przez Arcus SI system ERP usprawnił pracę użytkowników naszej firmy, zwiększając efektywność oraz wydajność pracy. Usprawnienie osiągnięte zostało poprzez szybki i wygodny dostęp do informacji, danych i transakcji, zarówno dla użytkowników pracujących operacyjnie w systemie, jak i dla kierownictwa oraz zarządu.
Do you have some questions?